What is Workforce Development?
August 30, 2017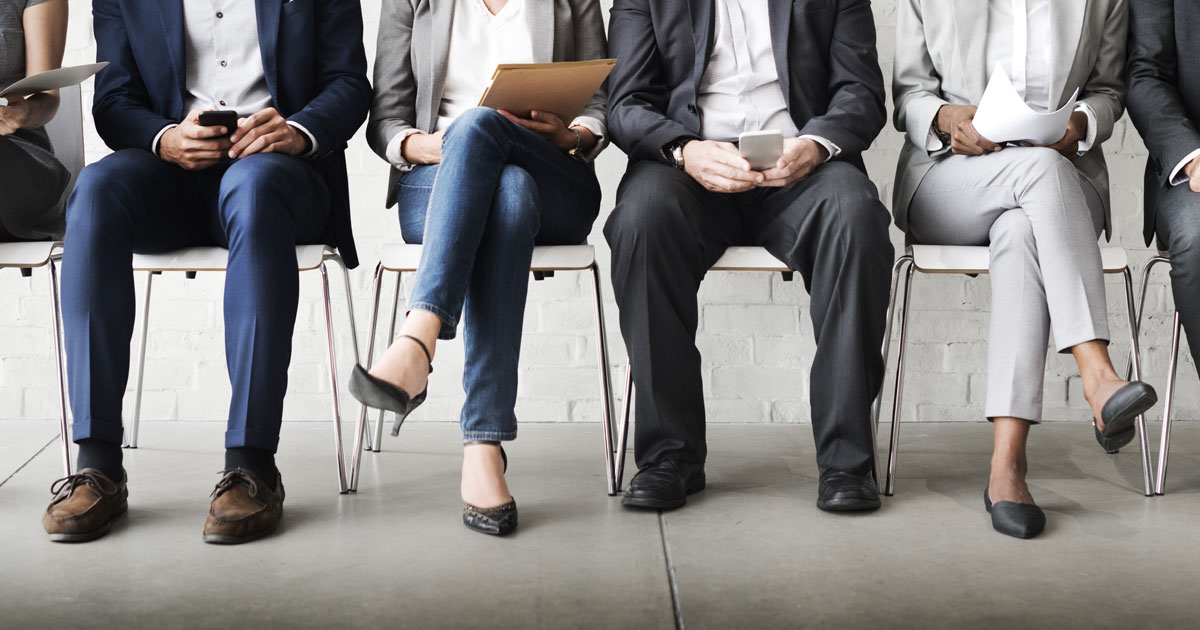 It's been said that a company's greatest asset is its employees. Companies must invest in their staff to move the business forward as it's the people that innovate and shape the future of the organization.
What if your 'company' is a city, county or state? In today's world of economic development, workforce development is quickly becoming a community's biggest selling point and one that sets it apart from its competition.
What is Workforce Development?
Workforce development is an inter-connected group of channels that:
Identifies and fill current and future jobs in the community
Targets education and training needed to meet employer demand
Detects vocational/technical education needs and meeting skills shortages
Creates a system for linking job seekers and employers
The overall goal is to place workers in jobs where there are career opportunities and to attract employers to a community where there is an existing skilled workforce prepared to meet their needs.
"The proposals from companies seeking to relocate to Nassau County put a heavy emphasis on a workforce. A community's workforce is a valuable marketing tool," said Laura DiBella, Executive Director of the Nassau County Economic Development Board. "The marketable skills of our community will be a driving force for Nassau County's future economic success."
Workforce Development begins at an early age
"We are finding there is a demand for skilled workers and the pendulum is swinging back to the era of encouraging students to pursue a skill or a trade. It's important that we bridge the gap between education and employers, so employers' needs are being met, and students are prepared for gainful employment," added DiBella. "The Nassau County School District is doing a great job of exposing our students to a variety of skills, such as coding and robotics, at an elementary level."
The Nassau County School District's Career Academy offers over 30 certifications ranging from the medical field to the highly-sought after information technology industry. "Our youth follow career paths based on their exposure to a certain industry," commented DiBella. "It is imperative that as a community, we help our students see which careers will lead to gainful employment, and help them along that path."
Training the workforce
Traditional workforce development programs endeavor to deliver targeted education, training, and employment services allowing people to improve their opportunities for employment. These initiatives work to understand and anticipate the changing demand for skills while bringing together job seekers and employers.
Sherri Mitchell, workforce liaison coordinator for the Nassau County Economic Development Board, serves as the direct link between our educators and the local business community bringing them together through the workforce development council, a task force that works to address the needs of local businesses, assess future demands and coordinate efforts with the school district and local colleges to provide education and training.
The workforce development council's aim is to identify short-term and long-term workforce issues and needs while accessing current and future supply and demand.
Mitchell is familiar with the demands and skills of the manufacturing industry, having spent 14 years with the First Coast Manufacturers' Association. "Workforce is one of our key selling points," added DiBella. "Sherri's experience will help us better understand the needs of local businesses, thus making us even more competitive and attractive to prospects."
In addition to local schools and businesses, Mitchell works closely with CareerSource Northeast Florida, who provides recruiting, hiring and training services for businesses in Nassau County and the First Coast. CareerSource can provide confidential recruiting services to businesses seeking to relocate to Nassau County and for existing companies.
Located in the center of Nassau County is Florida State College at Jacksonville's Nassau Campus, which offers dual-enrollment for Nassau County high school students, technical certificates in advanced manufacturing, CNC machining and mechatronics. In addition, FSCJ's Corporate Training program offers local businesses customized education and training programs.
Individuals who wish to enter a new career field or learn a new skill can take advantage of Florida State College at Jacksonville's Accelerator program, a fast-track, non-credit training program designed to get people employable skills quickly or to prepare them for a post-secondary adult vocational program.
Programs include:
Welding
Construction Framing -Windows/Doors and Dry Walling
HVAC
Computer Numerical Control
Electrical
Certified Nursing Assistant
Investing in the skills of our residents, both current and future, is beneficial to our county's economy. Skilled workers or lack of skills workers can often determine a community's economic success, thus a coordinated effort between economic development, educators, and the business community is vital.
Creating a competitive edge
"Employers seeking to relocate in Nassau County are attracted to our existing workforce. Within the Jacksonville MSA, of which we are a part, there are nearly 800,000 working-age adults, 37,000 of which reside here in Nassau County," added DiBella. "One of Northeast Florida's largest workforce attractions is the substantial military presence."
Nassau County is close to four military installations – Naval Submarine Base Kings Bay, Naval Station Mayport, Marine Corps Support Facility Blount Island and Naval Air Station Jacksonville. "The men and women who serve in our military are a tremendous workforce asset to our region. Employers know our military are well-trained with the latest industry technology and have skills that are transferable to other fields, such as manufacturing, logistics and distribution, aerospace and aviation, among others," said DiBella.
"I believe as a community, we need to impress the importance of transferable skills to our not only our children but adults, as well," she added. "Not only will it make us more viable as a county, it will serve our residents well throughout their careers, making them more employable."
Creating a vibrant economy
Creating a skilled and adaptable workforce is no easy task, but it's a challenge that DiBella and her team welcome. Their priority is to coordinate and provide support to the Nassau County School District, Florida State College at Jacksonville – Nassau Campus, local businesses, and government to create an enviable and attractive workforce.
"We hope the rewards of our efforts will be tangible," said DiBella. "The goal is for our local companies to have a significant edge in the global marketplace, our workers to be competitive when competing for jobs and for Nassau County to have a vibrant and diverse economy."