Women's History Month: Tasty's Fresh Burgers
March 29, 2023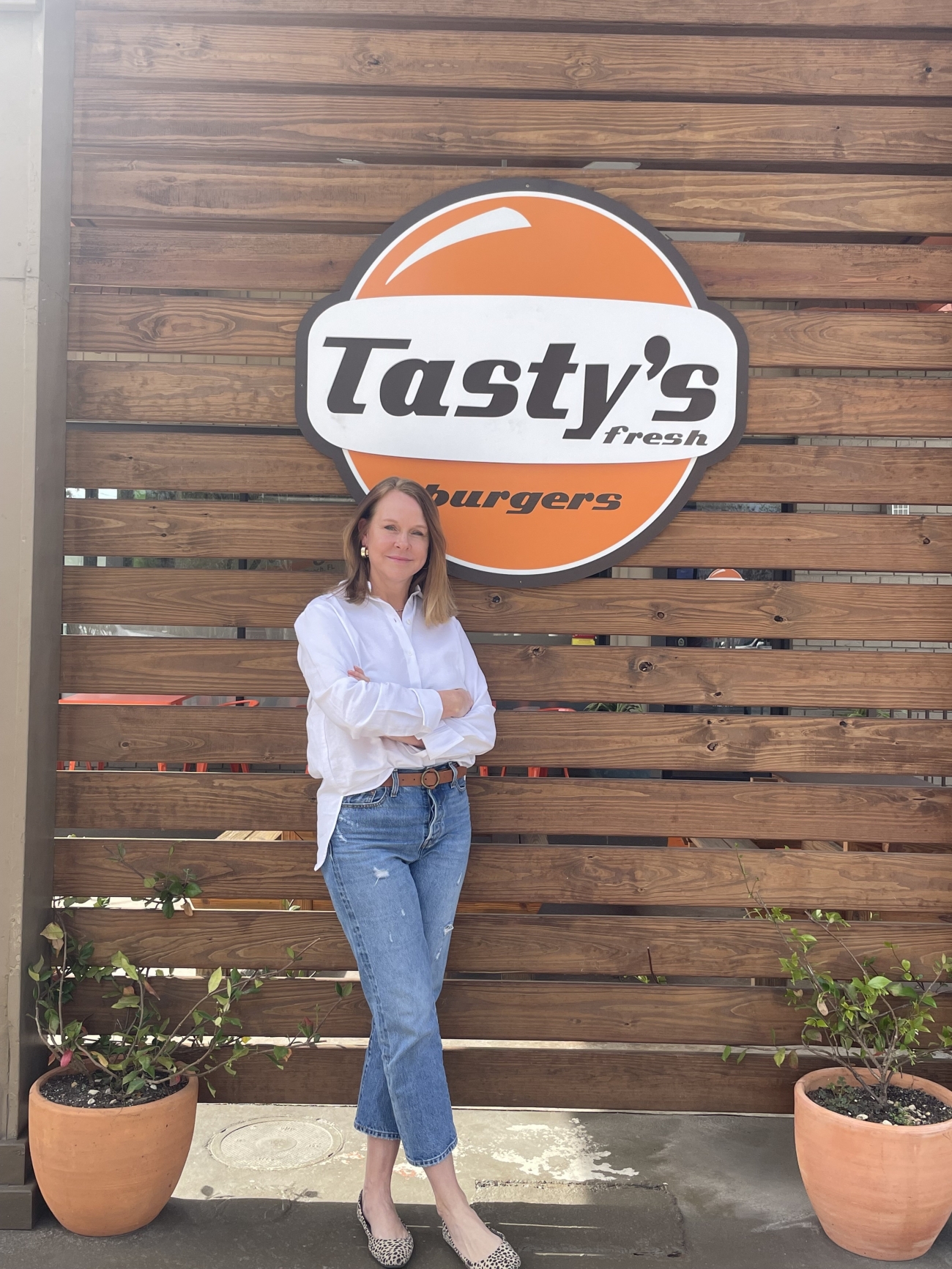 A Fernandina Beach native, Katy Dougherty grew up in Nassau County and graduated from Fernandina Beach High School. Katy spent over 20 years in the service industry before opening Tasty's, getting to know every aspect of the business from waiting tables to management. Katy knew the restaurant industry inside and out but was getting burned out and wanted the opportunity to be her own boss. When the Fernandina location on Centre Street became available, she went for it and decided to make her longtime dream a reality. While she had several restaurant building constructs in mind, the location on Centre Street ended up determining the concept. Katy wanted something family and budget friendly that was accessible to everyone.
The original Tasty's in Fernandina Beach opened its doors in December 2011. Its wild success with locals and tourists alike paved the way for a Yulee location that opened in May 2016. This was followed by two more locations, the first in Wildlight in September 2019 and the second in Kingsland, GA in November 2019. With over 150 employees, 130 of whom live and work in Nassau County, Tasty's has become a staple in the community for quality food and service. While the most recent locations opened mere months before the COVID-19 pandemic, causing so many businesses to shut their doors leaving thousands without work, Katy and her team made their employees a top priority and did not have any layoffs.
Katy explained that owning and operating a business is a delight because of how business-friendly Nassau County is. She values the local and overall community support she receives daily. "It's been above and beyond what I could have ever expected."
What are your feelings about the growth in Nassau County?
"It's fast. What we're seeing out in Wildlight and even on the island is pretty intense and it's only going to keep growing. From a business standpoint, it's only going to get better for us. It's the reason we opened the Wildlight location – we knew that the area was only going to grow and expand in the coming 10 years, and we wanted to be a part of it. We love it for business, but it's tough for the community and residents. Especially with the increased traffic and lack of affordable housing, especially on the island. Staffing on the island is far more difficult than at our other locations because of this lack of housing."
"No matter how much we may continue to grow, one thing that the Doughertys and Chef Justin know for certain: we must never compromise on quality and consistency. Good food served by good people."
We (NCEDB staff) recently had lunch at Tasty's and if you have not been, make sure you stop by one of their locations soon! A Tasty's Burger is a proprietary blend of beef that is never frozen, the fries are fresh every day and the shakes are hand scooped to order. Tasty's offers a full menu with a wide range of options if you are not in the mood for a burger. Take a look at the menu on their website today.