FSCJ Expands Program Offerings at the Nassau Center
June 6, 2018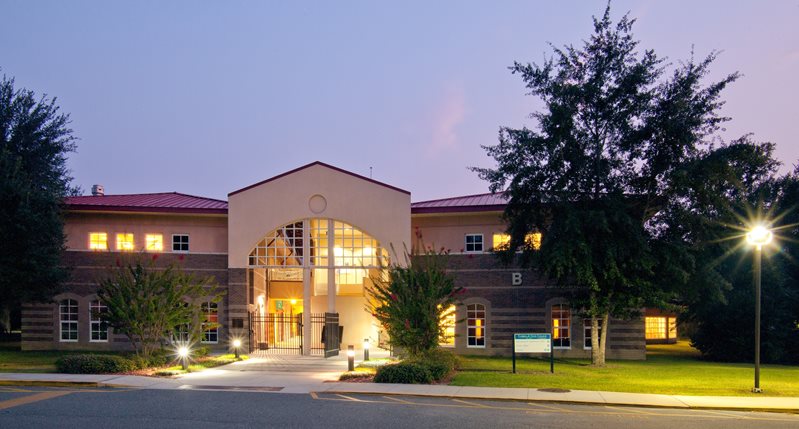 Florida State College at Jacksonville (FSCJ) is expanding its programs offered at the Betty P. Cook Nassau Center with two new associate in science degree offerings and four new certificate options for students to complete. Beginning in August, students will be able to complete their Associate in Science in Network Systems Technology (A.S.) and Associate in Science in Computer Information Technology (A.S.) entirely at FSCJ's Nassau Center.

Students taking these classes will be able to take the classes that they need in sequence so they can complete either of these two-year degree programs in one place.

In addition to the two A.S. degrees, students will have the option to enroll in the following four certificate programs at the Nassau Center:

· Computer-Aided Technical Design Technical Certificate
· Medical Assisting Workforce Certificate
· Commercial Vehicle Driving Workforce Certificate (students may complete hands-on driving instruction at FSCJ Cecil Center)
· Air Conditioning, Refrigeration & Heating Technology Workforce Certificate (High school students in Nassau County will have the option of completing the first level certificates during high school and earning additional level certificates after graduation.)

These exciting changes allow students the opportunity to take classes at a convenient location near them.

"It is the mission of the College to increase accessibility and bring more educational opportunities to more people in our community," said FSCJ Nassau Center Executive Director Donna Martin. "As the job market is ever-changing, it is important that we provide our students with convenient access to programs in the fastest-growing fields that will lead to continued success in the real world."

FSCJ's Nassau Center is located at 76346 William Burgess Boulevard in Yulee.

About FSCJ
Known as "the community's college," Florida State College at Jacksonville (FSCJ) exists to provide valuable, high quality learning opportunities to anyone with the desire to enhance themselves through the pursuit of higher education. Serving more than 50,000 students and awarding more than 7,800 degrees and certificates on an annual basis, the College plays a significant role in supplying the region's employers with a highly skilled, educated workforce.