FSCJ Receives Florida Job Growth Grant for Regional Advanced Manufacturing and Logistics Partnership
June 3, 2018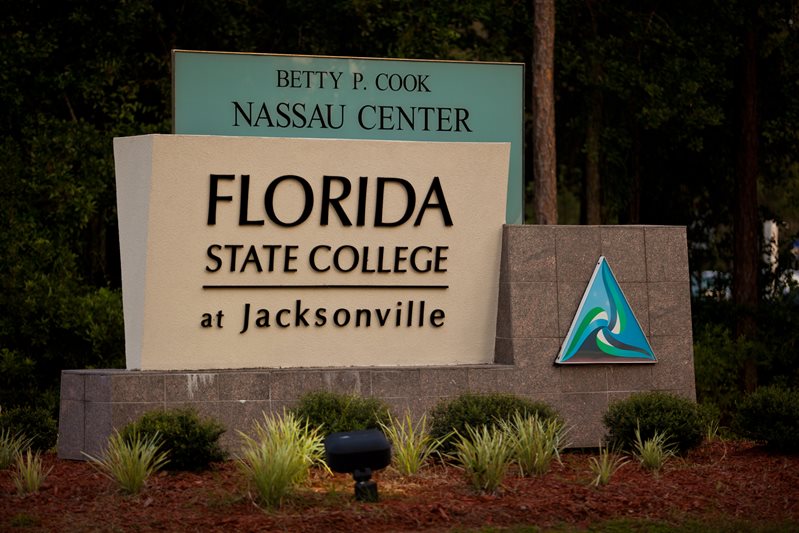 JACKSONVILLE, Fla. – Florida State College at Jacksonville (FSCJ) was awarded the Florida Job Growth Grant from the Florida Department of Economic Opportunity and Enterprise Florida to support the Northeast Florida Advanced Manufacturing and Logistics Job Growth Program.

This dynamic regional partnership brings together businesses, industry associations and supporting community organizations in an effort to target the high-growth industries of Advanced Manufacturing and Logistics. This employer-driven program will develop and implement strategies to meet the need for skilled manufacturing and logistics workers in the six-county region of nearly 1.5 million residents.

Thanks to the $710,352 grant, 75 participants from rural, urban and high need communities, will receive support in the form of tuition and test fee scholarships, paid internships, equipment and educational materials, and program staffing and promotion. Program participants will include individuals who are low-income, unemployed, underemployed, incumbent workers, military Veterans and spouses, displaced workers, disadvantaged and underrepresented populations, and those who have a significant workforce training need.

"We are grateful for this grant and our partners who allow us to further our workforce development initiatives in these key areas of opportunity," said FSCJ Interim President Kevin E. Hyde. "Many thanks to Governor Scott, the Florida Department of Economic Opportunity and Enterprise Florida for entrusting us with this award to build more students' learning and employment opportunities and come closer to closing the talent gap in the manufacturing and logistics industries."

For additional information on FSCJ's manufacturing and logistics programming, visit fscj.edu.

About FSCJ
Known as "the community's college," Florida State College at Jacksonville (FSCJ) exists to provide valuable, high-quality learning opportunities to anyone with the desire to enhance themselves through the pursuit of higher education. Serving more than 50,000 students and awarding more than 7,800 degrees and certificates on an annual basis, the College plays a significant role in supplying the region's employers with a highly skilled, educated workforce.