FSCJ receives multi-year grant from the U.S. Department of Health and Human Services for needs-based nursing scholarships
July 24, 2016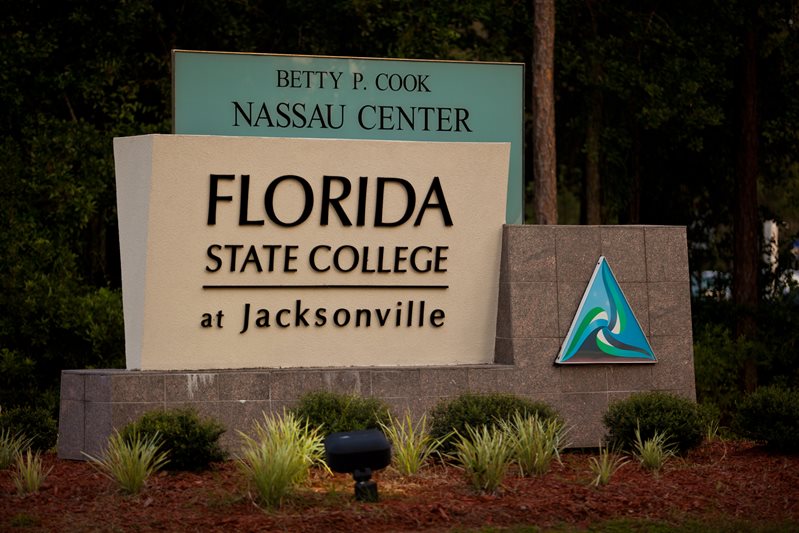 Florida State College at Jacksonville (FSCJ) was awarded a four-year grant from the U.S. Department of Health and Human Services – Human Resources and Services Administration (HRSA) which will provide scholarships for disadvantaged full-time students in the Associate of Science (A.S.) in Nursing degree program.
In this first year, FSCJ was awarded $647,800 to support 50 scholarships for nursing students who are in need of financial assistance. The scholarship will provide for books, uniforms and other incidentals incurred while completing the 16-month program. The full grant total has the potential to reach over $2.5 million and assist 200 nursing students to achieve their A.S. degree.
FSCJ is committed to supporting the Scholarships for Disadvantaged Students (SDS) program to increase the number of graduates practicing in primary care, promote enrollment and retention of full-time students from disadvantaged backgrounds including students who are members of racial and ethnic minority groups, and augment the number of graduates working in medically underserved communities. The SDS project will take a multi-level approach to helping local educationally and economically disadvantaged residents overcome the obstacles they face when entering and completing the A.S. in Nursing program.
The project will meet the following objectives:
· Annually provide 100 underrepresented and disadvantaged pre-college students nursing career awareness and SDS outreach.
· Maintain an annual 75% retention rate for SDS participants through academic strengthening and retention services.
· SDS participants will reach a 90% pass rate on a competency examination addressing the health care needs and nursing implications for underrepresented populations.
· By the end of year four, at least 50% of licensed (successfully passed NCLEX-RN) SDS students will indicate they have obtained employment in a primary care setting and/or medically underserved area.
· Support the retention and graduation of disadvantaged A.S. in Nursing students by awarding 50 scholarships annually.
"By combining FSCJ's vast nursing education resources with those of Duval and Nassau counties' largest hospitals and health care organizations, local pre-college youth outreach groups and community organizations, we are well-equipped to provide a comprehensive recruitment and retention program for students from disadvantaged and underrepresented backgrounds," said Dean of Nursing Dr. Therese Ditto. "We are grateful for the HRSA's support and look forward to the impact it will have on our students and the quality of health care available for our community."
The A.S. in Nursing is nationally accredited through the Accreditation Commission for Education in Nursing (ACEN). To learn more about FSCJ's Nursing Program, click here.