Women's History Month: Red Otter Outfitters
March 27, 2023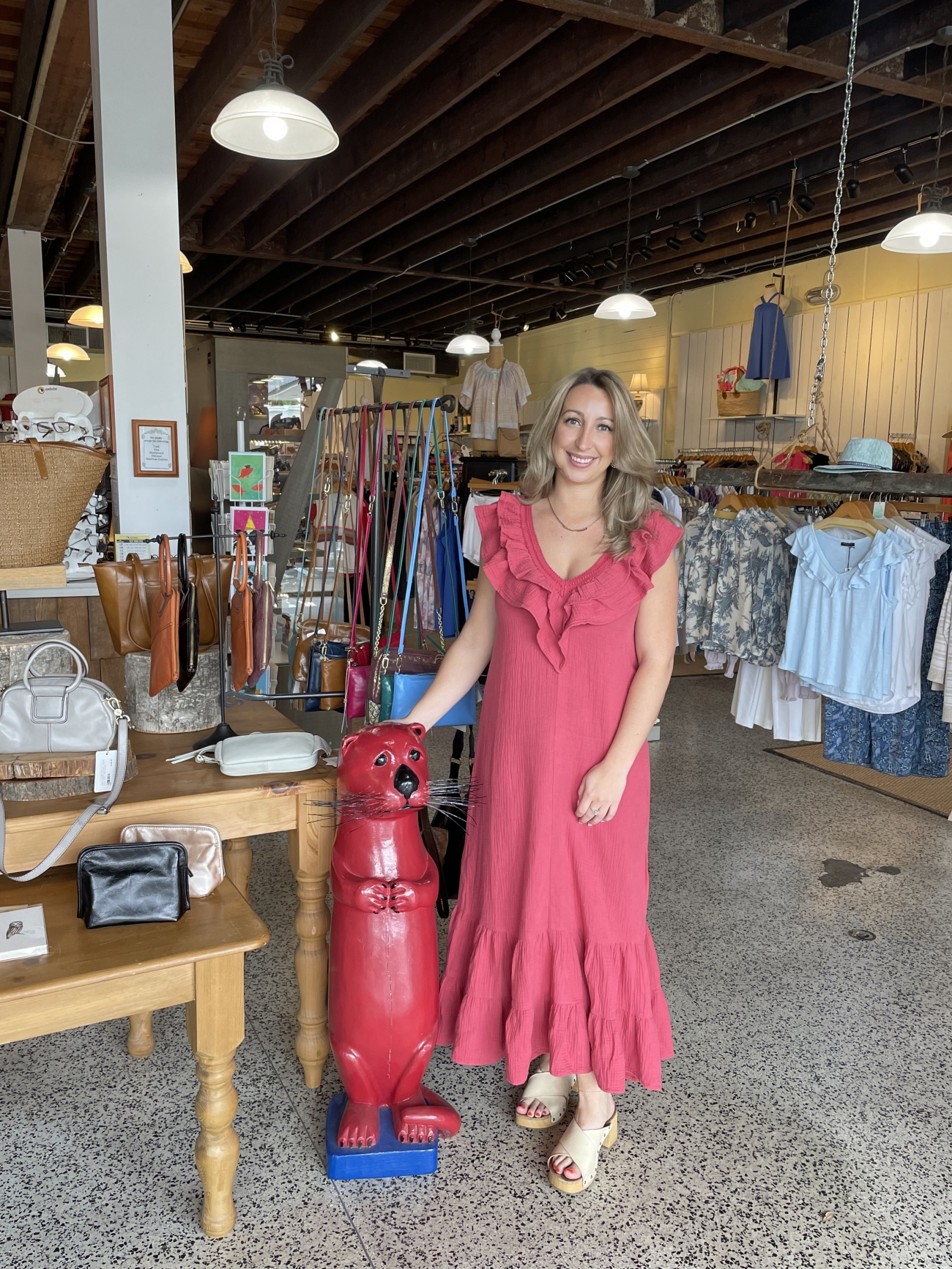 There are so many women-owned businesses here in Nassau County and we would have loved to sit down with each and every one of them this month. For those who were able to fit us into their schedule, we thank you again!
We are highlighting Tori O'Conner, the owner of Red Otter Outfitters. Jennie Stevens opened Red Otter Outfitters in Fernandina Beach in 2004 and ran the retail establishment until 2021. Tori, a Nassau County native, was the store manager for 2 years before Jennie offered to sell her the business in 2021. The store now employs about 10 people, most of whom are retired women living on the island and enjoy interacting with the community.
Tori says owning a small business in Nassau County is a dream come true and exactly what she envisioned for herself. Her favorite aspect of owning a business is working with her employees, the flexibility of making her own schedule, and the market-buying trips to pick out the clothing they sell.
It's like shopping for everyone!
Tori explained that she loves being able to meet new people and watching the community grow, especially because she gets to be a part of it as an active business owner.
Fun fact – Tori's grandfather used to own and live in the building where Red Otter Outfitters is located.
If you haven't had the pleasure of visiting Red Otter Outfitters, we recommend checking them out. Red Otter Outfitters is a retail store with men's and women's apparel, accessories, and footwear. You will see brands such as Patagonia, The North Face, Keen, Merrel, OnRunning, and more!
Tori would love for you to come in and meet her and her sweet dog Basil who "enjoys hanging at the store and meeting new customers."
Be sure to follow them on Instagram to stay up-to-date on the latest additions and restocks!