Women's History Month: Wicked BAO
March 22, 2023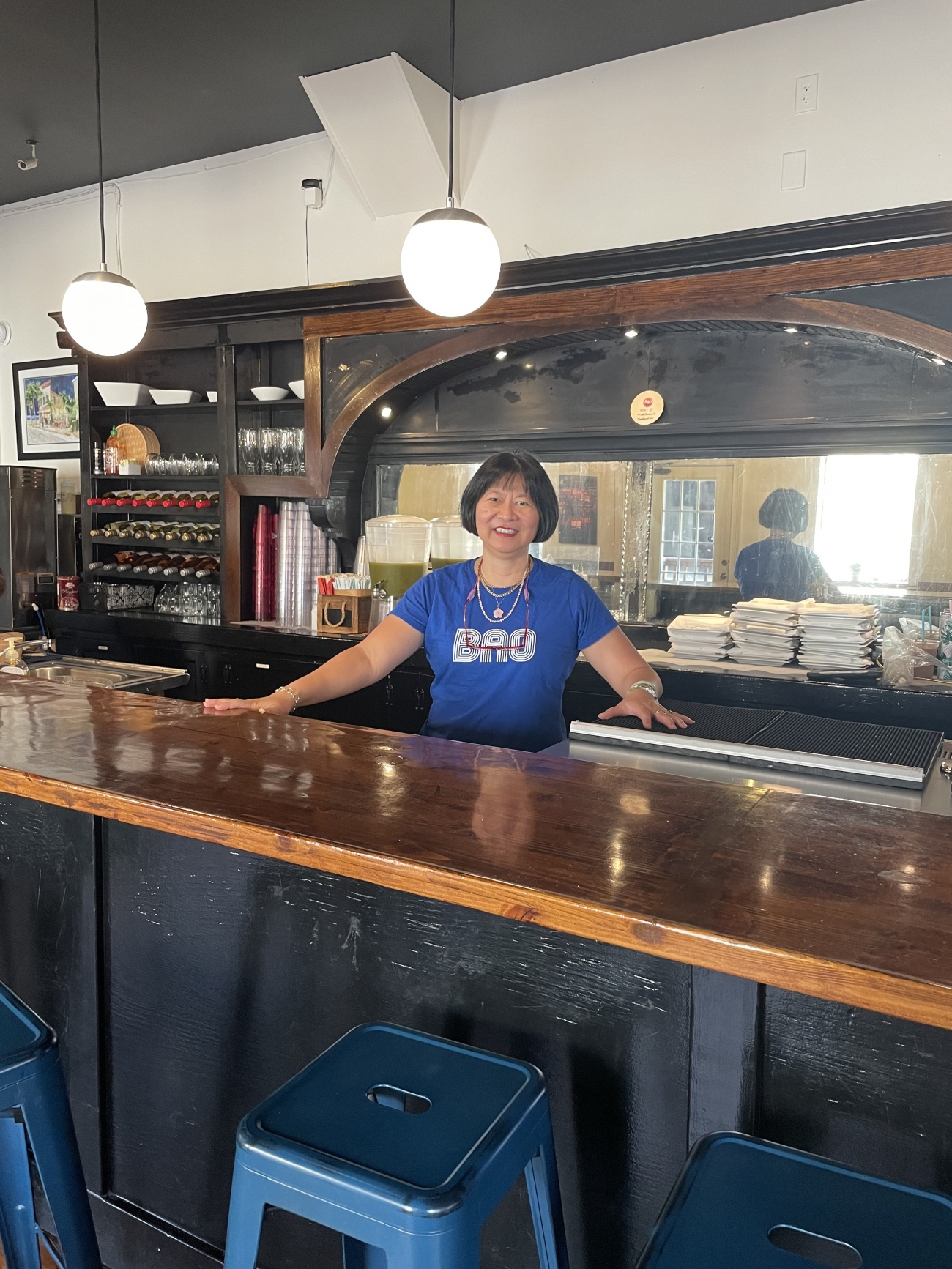 A big part of our job here with the Nassau County Economic Development Board is job creation. Nassau County is experiencing so much growth in the population and we want the residents to live, play, and work here in the county. While bringing in those big businesses is important, it is also crucial for us to continue to help the businesses that are already here, small businesses like Wicked BAO. We are always meeting with local businesses to check on how they are doing but more importantly, to let them know what our role is and how we are a resource for them. During Women's History Month, we made it a priority to meet with women-owned businesses. We are grateful that Nathalie Wu took some time to speak with us.
Nathalie started her career in hotel management in Taiwan and went on to work at the Ritz Carlton in Singapore. She said "it only made sense" for her to open this style of Asian restaurant because of her love of food, community, and hospitality. Wicked BAO opened its doors in December 2017 and employs around 30 people. Nathalie and her family have lived in Nassau County for 22 years.
We asked Nathalie what it's been like for her to own and operate a business in Nassau County.
" When I opened Wicked BAO, I was very fortunate to already be well-established in the community and have many friends and neighbors who supported me. Owning a restaurant in this community requires great support, and they have helped me so much."
What are your feelings about growth in Nassau County?
It's definitely growing! Before, it was always about businesses on the island. Now, businesses and the growth have pushed all the way into Yulee, especially with the new Wildlight development." She went on to express how affordable housing can be an issue for the restaurant workers, especially on the island, but with all the growth we're having off the island there have been more housing opportunities.
Do you plan on expanding Wicked BAO in the future?
For now, Nathalie wants to concentrate on slow and steady growth; her focus is on being "small and better" to offer the best quality food and service. Nathalie goes on to speak about how successful restaurants growing and expanding is the trend right now, but she loves being able to be there on the floor every night to greet customers and be the face of her restaurant, and she doesn't want that to change. Nathalie wants to maintain and improve on the success they already have and she's so very pleased with how the last 5 years have gone.
We want to thank Nathalie Wu for sitting down with us and giving us some background on herself and her business. We can't wait to have an after-hours staff meeting there! If you haven't had a chance to visit Wicked BAO, we recommend you stop by. Wicked BAO was recognized as a TripAdvisor Traveler's Choice in 2022 and has received the Medium Business of the Year from the Nassau County Chamber of Commerce. They are currently open 5 days a week, Tuesday – Thursday from 4 pm – 8 pm and Friday & Saturday from 4 pm – 9 pm.
Be sure to follow Wicked BAO on Instagram and check out their menu on their website: Wicked BAO