Business Retention and Expansion
July 19, 2022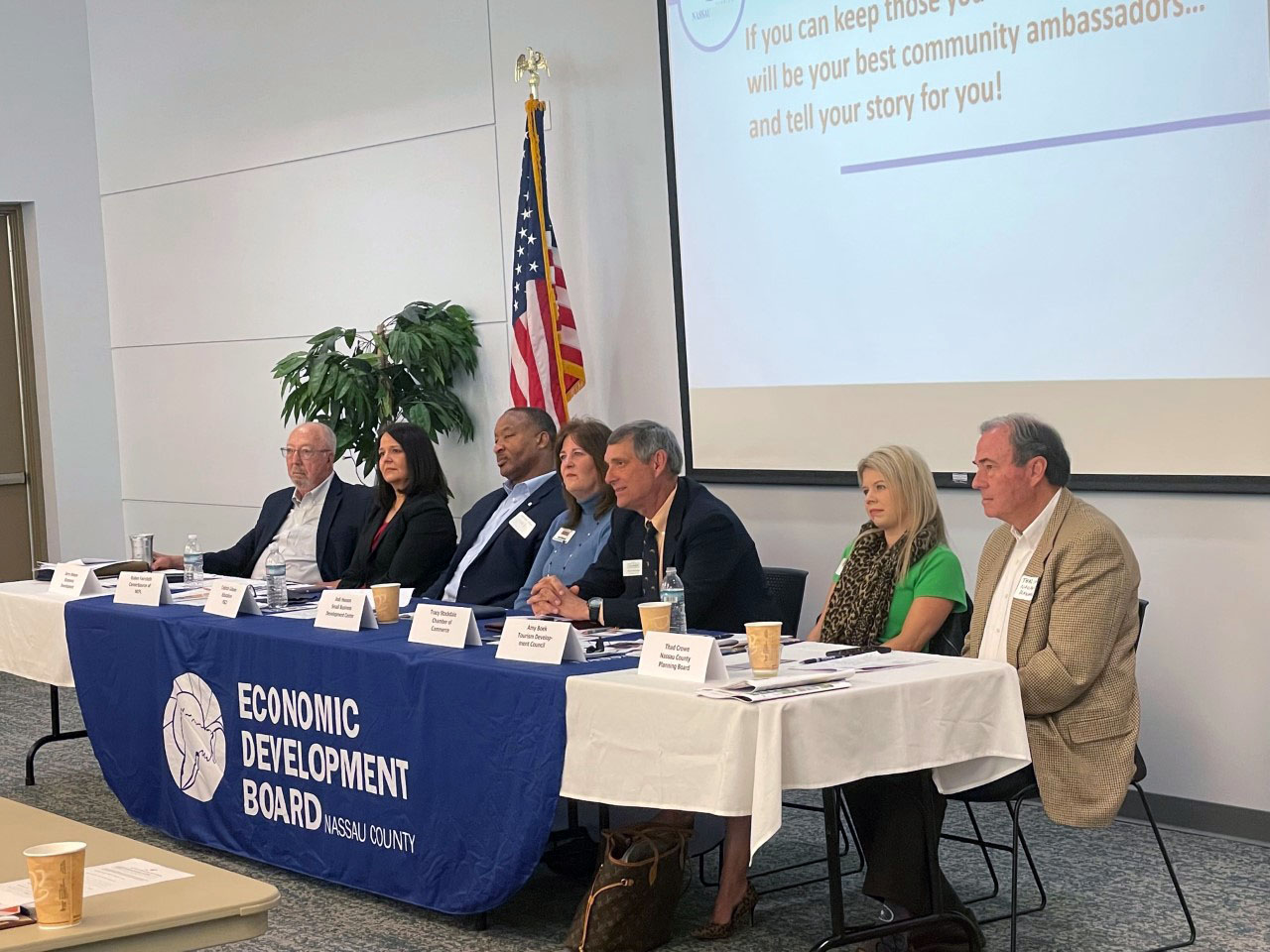 Nassau County Economic Development Board
We have a BRE (Business Retention and Expansion) Forum on September 29 from 8 AM to 10 AM at TOWN OF CALLAHAN, FIRE DEPARTMENT, 1960 S Kings Rd, Callahan, FL 32011. Our existing businesses and workforce are the best barometers of how a community functions. In response to the changing needs of our business community, establishing a business retention and expansion program offers a set of resources and tools that adapt to fit the needs of our community. Please join our BRE Partners and us for our second Round Table Discussion, as we will be addressing feedback from the last event
Topics will include:
Success Stories from local Businesses
Infrastructure Grant Awarded to the Town of Callahan
NCEDB Quarterly Metrics Report
The efforts of our BRE Task Force have contributed to moving us toward sector partnerships, career pathways, and other opportunities for closer alignment between workforce, economic development, education, and social services strategies.
Having the support at a local and state level will allow us to build on the work done separately in our community and move forward in partnership.
Jerry Hinson - Economic Development
Roben Faircloth - CareerSource NEFL
Matt Mountjoy - Chamber of Commerce
Amy Boek - Tourism Development Council
Jodi Henson - Small Bussiness Development Center Cedrick Gibson - Education, FSCJ
Holly Coyle - Nassau County Economic Resources
Door Prize Giveaways and breakfast by Sweet As Cyn.