Major Florida energy firm selects Nassau Countys Wildlight for corporate headquarters
January 24, 2018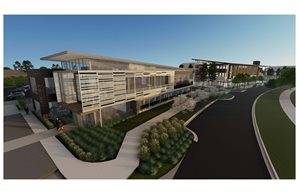 The emerging Wildlight community announced a second company will build its headquarters in the Nassau County development.

Raydient Places + Properties, a subsidiary of Rayonier Inc. and the developer of Wildlight, announced that Florida Public Utilities will build an 18,000-square-foot building next to Rayonier's 55,000-square-foot headquarters. Rayonier's headquarters was built last year.

"Wildlight's strategic location within our Florida service territory and commitment to sustainable growth and infrastructure make relocating to this community a natural fit," Jeff Householder, president of Florida Public Utilities, said in a news release. "We believe this move is a smart decision for our Company, our employees and our customers."

FPU provides natural gas, electricity and propane gas services to residential, commercial and industrial markets throughout Florida. It has 315 employees spread across 39 Florida counties.

The FPU headquarters will incorporate Wildlight's "Florida Lowcountry architectural style, while complementing the area's natural landscape," according to the news release.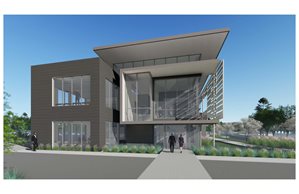 Wildlight is near the intersection of Florida A1A and Interstate 95 near Yulee in Nassau County. Phase one of development is underway where Raydient Places + Properties plan to build 1,000 homes across about 260 acres. Roughly 350 acres of "permanently preserved open space" will be incorporated throughout the development.

Today, Raydient Places + Properties announced that Florida Public Utilities (FPU) will relocate its Florida headquarters to Wildlight, the new town under development in Nassau County. The Florida energy provider is building a new, 18,000-square-foot office in Wildlight's commercial district next door to Rayonier Inc.'s headquarters.

Construction is set to begin in the summer of 2018.