Nassau County Entrepreneur to Develop a New Mixed-Use Building at Wildlight
July 31, 2018
Project to Feature Rooftop Bar, Restaurant and New Corporate Headquarters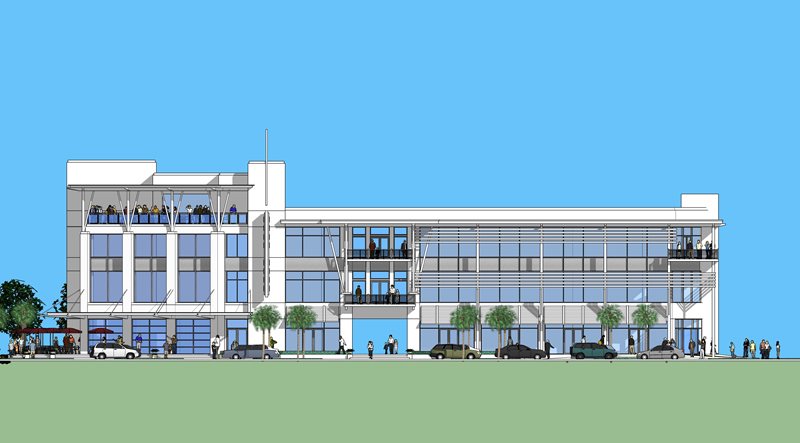 Raydient Places + Properties announced that the Sheffield family, the entrepreneurs behind several hospitality and insurance companies based locally and across the state, including the Amelia Island Hospitality Group and Amelia Underwriters, purchased 1.76 acres to develop a four-story, mixed-use building in Wildlight.

"As longtime Nassau County residents, we are always looking for ways to further invest our time and energy back into the community we call home," said Wes Sheffield, CEO and managing member of Amelia Underwriters, Inc. "We believe Wildlight has the right foundation, energy and long-term vision to drive economic development and attract talented employees for years to come."

Within the 42,000 sq. ft. building, the Sheffield family is planning to incorporate a liquor store and bar concept similar to their popular Fernandina Beach location, the Decantery, alongside a restaurant and rooftop bar. Additionally, the Sheffield's will also be moving their insurance company's corporate headquarters into the new mixed-use project's office space. The Sheffield's are working with ELM to design the building.

"We are pleased to welcome the Sheffield's mixed-use project to Wildlight, which includes Amelia Underwriters' new corporate headquarters," said Charles Adams, vice president of community development for Raydient Places + Properties. "The Sheffield's have seen great success with their Decantery concept and we believe their plans for a restaurant and rooftop bar will appeal directly to future residents, employees working in the Wildlight village and community members alike.

The project is on track to break ground in Fall 2018 with expected completion in 2019.