Ribbon Cutting for the Opening of the Crawford Road Extension
November 10, 2021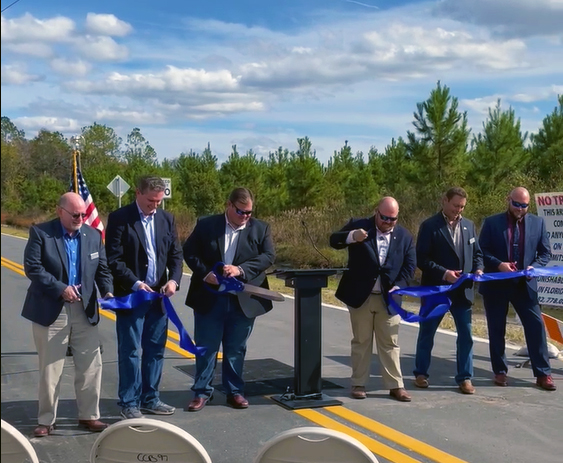 The Board of County Commissioner hosted a Ribbon Cutting Ceremony in celebration of the re-opening of the newly improved Crawford Rd. The improvements included paving the 6.5 mile-long, two-lane dirt road connecting County Road 121 with the existing paved portion of Crawford Road, just west of US 301.
During the ceremony, Commissioner Jeff Gray exclaimed "We are open for business" and urged manufacturers and other industries to come to Nassau County.

The $6.95 million project is critical to improving mobility, promoting job growth, and attracting industry to western Nassau County. The project is strategically located to become a future industrial and technological epicenter supported logistically by a robust roadway and railway transportation hub. The Board entered into an agreement with the Florida Department of Transportation in March 2014 for Small County Outreach Program (SCOP) grant funding to assist with project costs. The County held a groundbreaking ceremony on November 2, 2020 and has been anxiously awaiting its completion.